In an effort to stay in shape, I recently bought a bike, and it's a thing of beauty. I've done a lot of riding from home to the pier in Manhattan Beach, but I realized that Venice and Santa Monica are pretty much the same distance away. The only drawback is a few traffic lights heading that way (plus a brief ride in traffic), whereas going to Manhattan beach is all bike path. Venice is just a lot more photogenic, and there's a ton of exploring to do. Check it out:

Here's a mosaic mermaid on a hotel just as you hit the final turn on Washington to head into the Venice Pier.
The famous metal V sculpture thingy (fans of Tony Hawk's Pro Skater 2 should recognize this area…):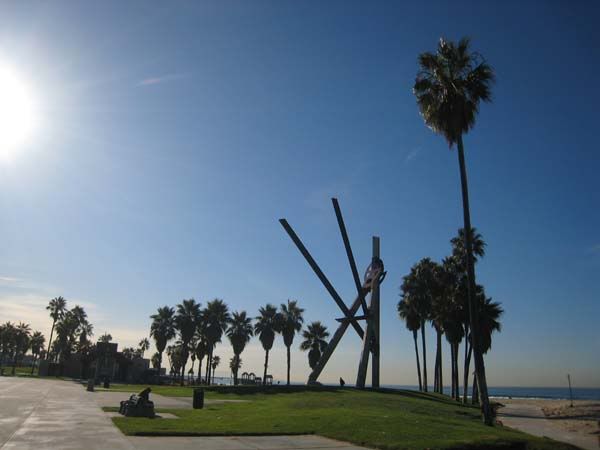 The graffiti park (painting by permit only). There's a tribute here for Dogtown & Z Boys, at least until the next guy paints over it.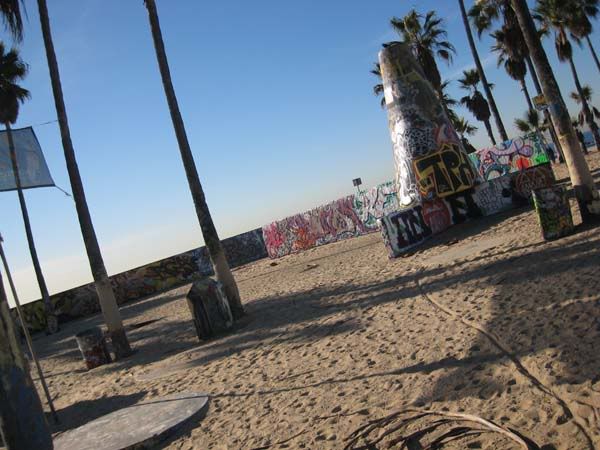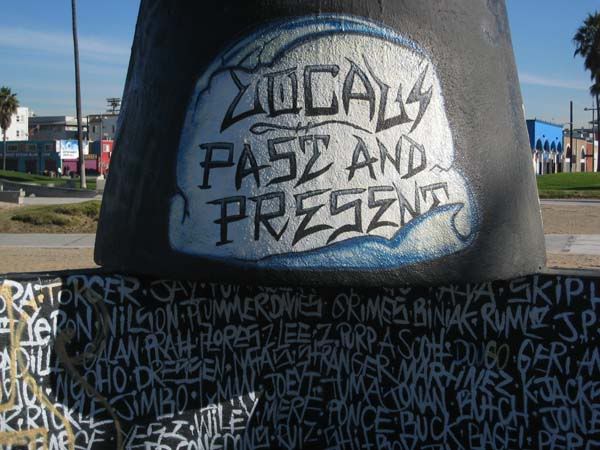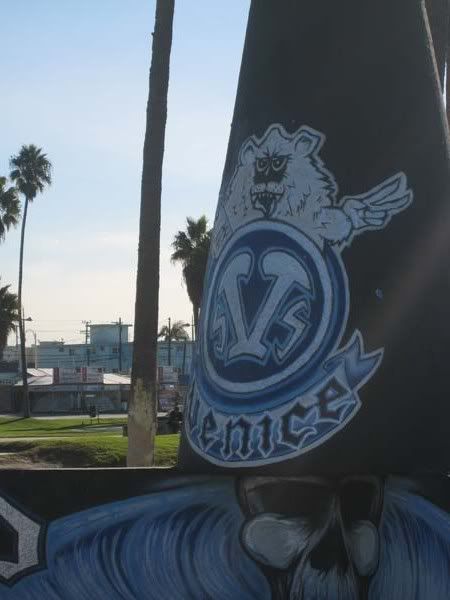 The skate park is a wonder to behold. I wish I had the balance/back/athleticism to try this out: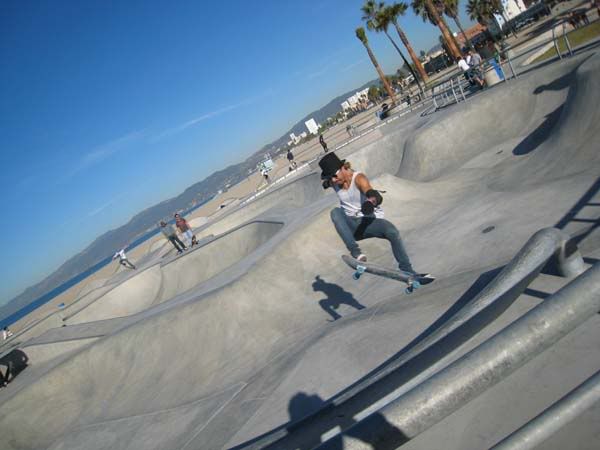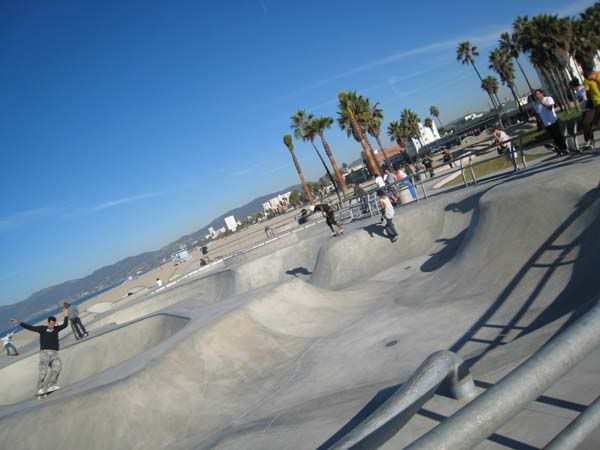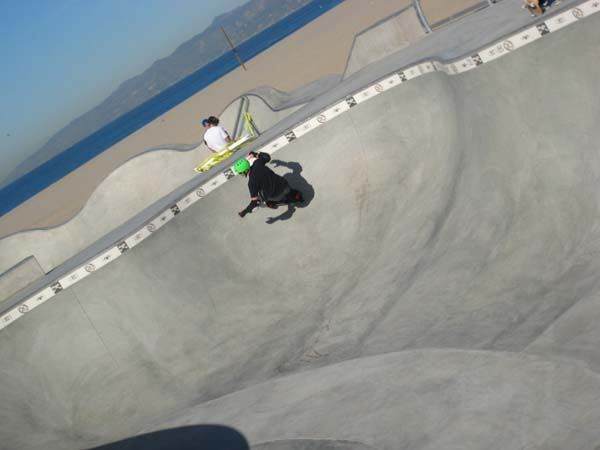 The boardwalk offers everything…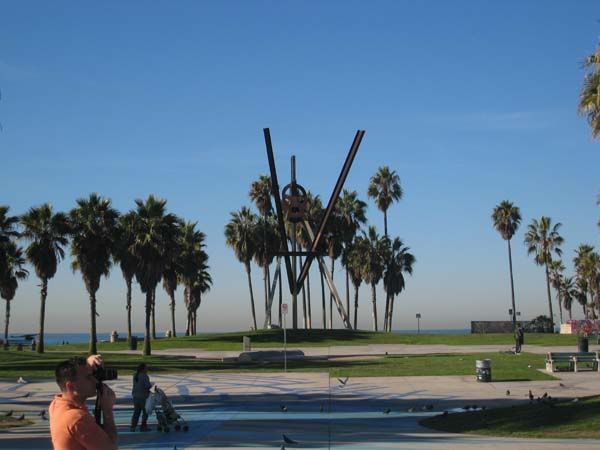 …from one stop shopping (Skateboards and Best Massage?! How can you lose?!)
…to food…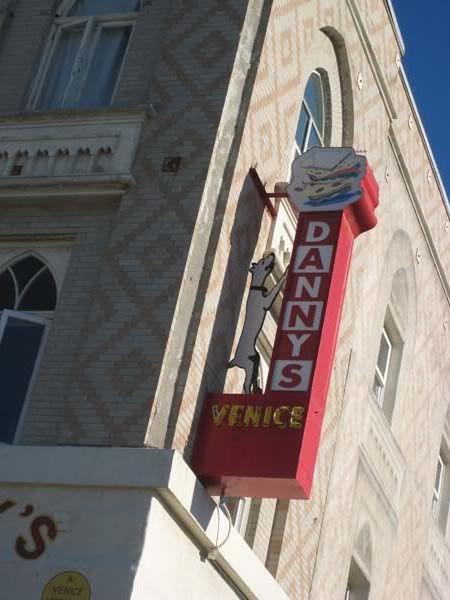 …to board rentals and lessons…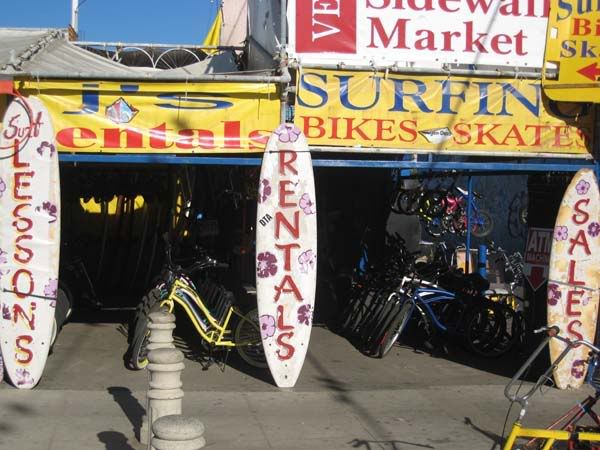 …To a rough looking busker pushing an upright piano.
This guy had on a felt beer hat and beer goggle glasses and was very friendly.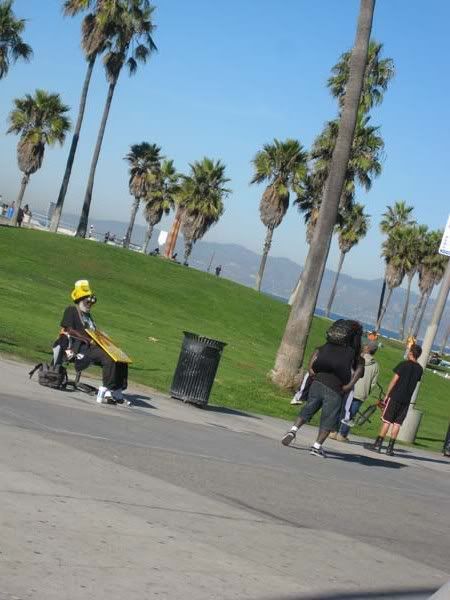 Muscle Beach! I've been by here numerous times and have yet to see any type of musclemen pumping iron.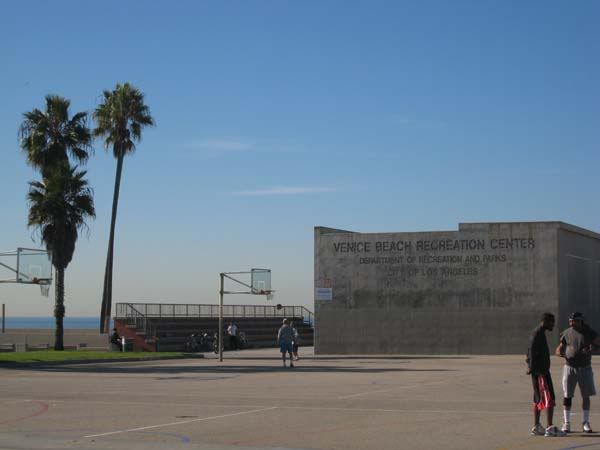 And graffiti EVERYWHERE! But at least the good kind:shitty gang tag ratio is in favor of visual enjoyment: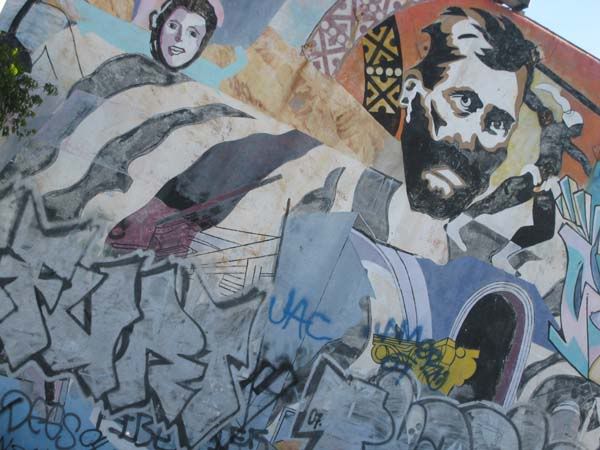 I love this wall.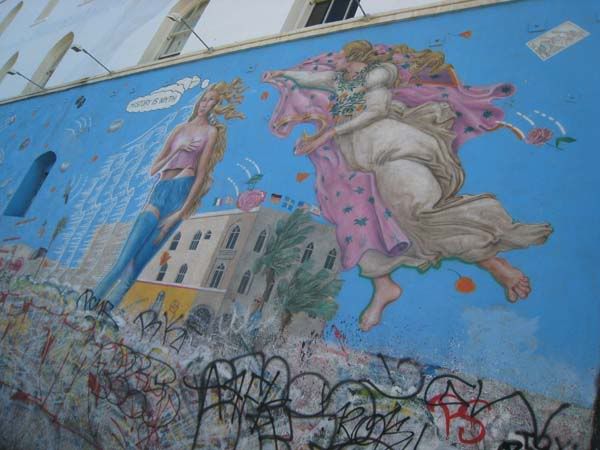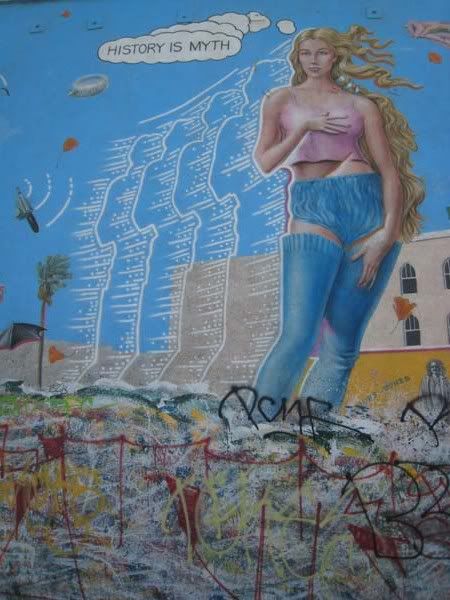 A cool nautical mosaic lurking alongside the boardwalk…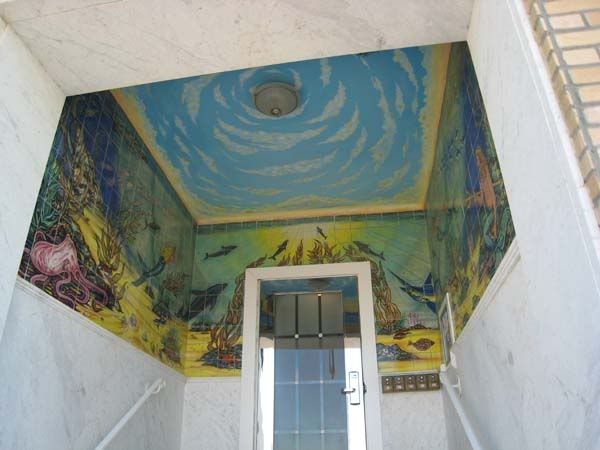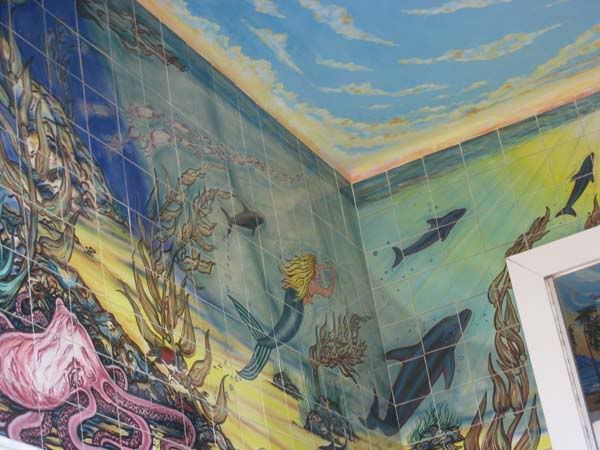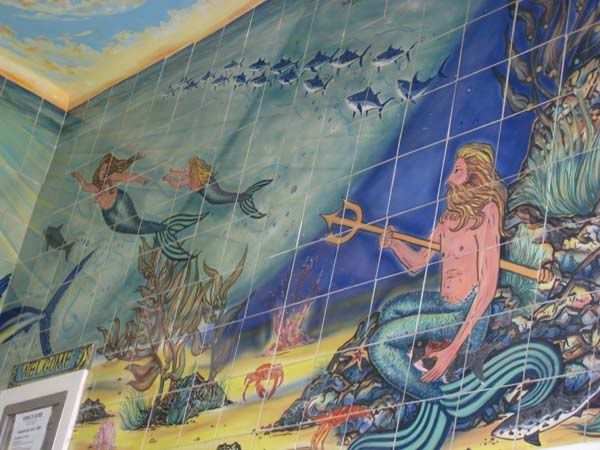 And hippies! Plotting to take over the world from their mobile aviaries!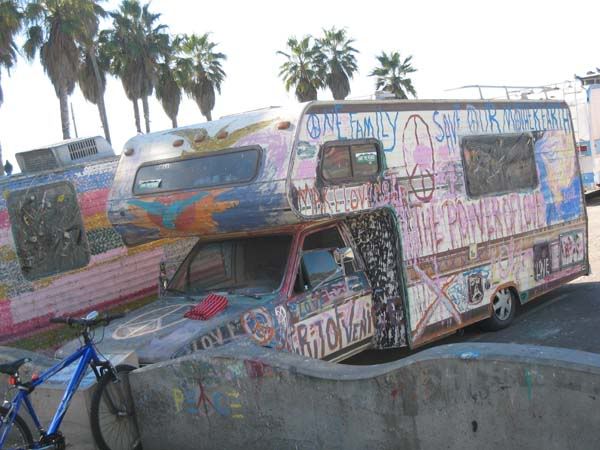 …and the final stop before I turned around, the Santa Monica Pier.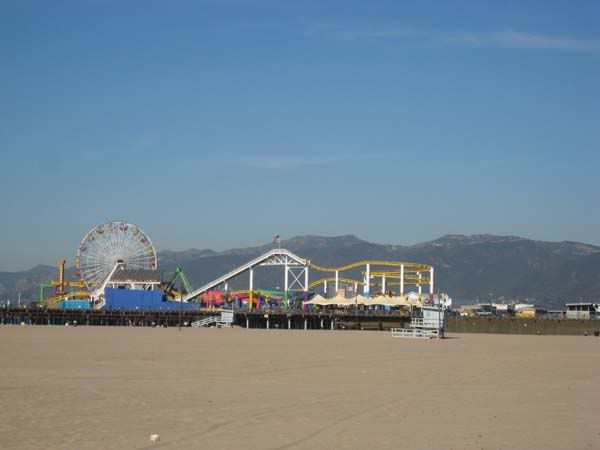 There's a ton more to explore here (I still need to ride through the canals and Abbot Kinney), so stay tuned!