get it, get it? A bike ride, kinda slow, through the fog? okay, okay…when you're done laughing lookee at my pictures….
I've been trying to remember to bring my camera on my bike rides, and this morning it was totally worth it because THE MIST had rolled into Playa del Rey. I was lucky to escape with my life! Anyhoo, that boat that came ashore is still there, lonely and foreboding in the fog…
For no reason (probably a Hollywood thing again) they have erected a merry-go-round in the sands… I must investigate this later today if I have time…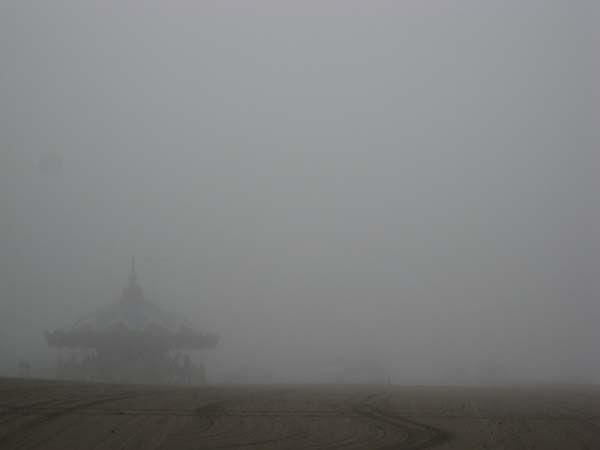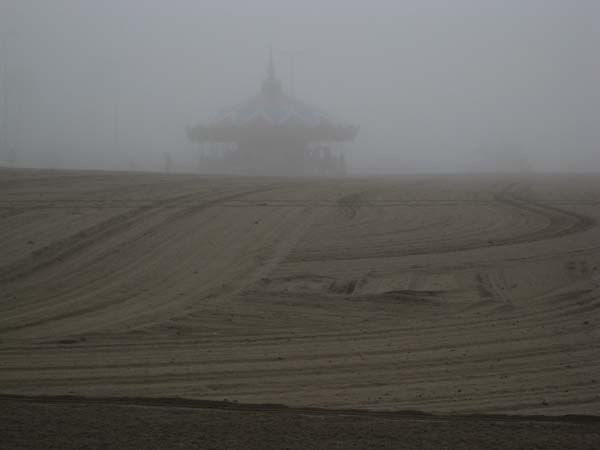 Gang o' birds…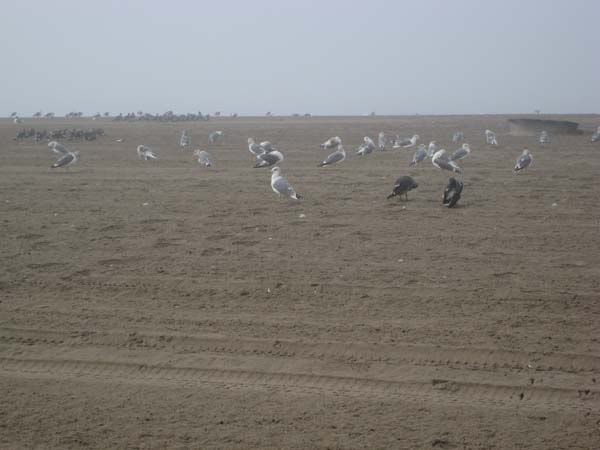 The Lorax tree!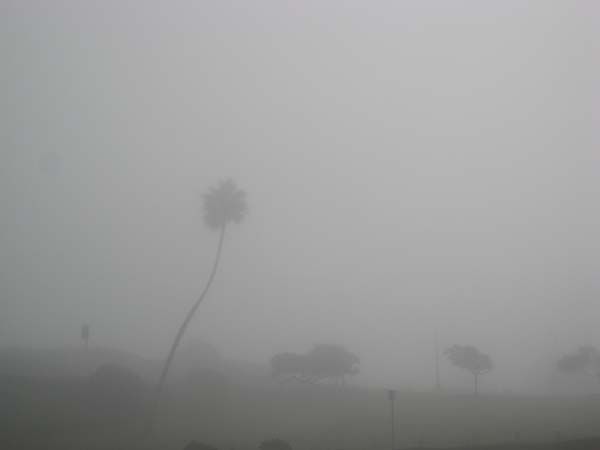 These palm trees are societal rejects, kept behind barbed wire for our safety and their own good…
There is a Chevron processing plant right by the ocean (HEALTHY BEACH LIVING!) but it looked pretty badass in the fog.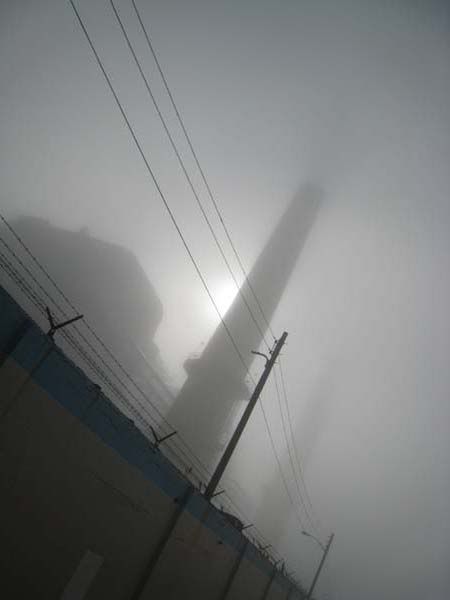 In Manhattan Beach, the sand people are moving sand.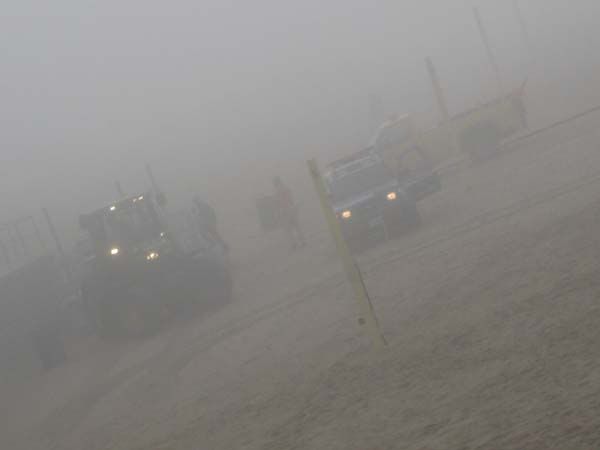 Here's the view looking out towards the aquarium on the end of the pier…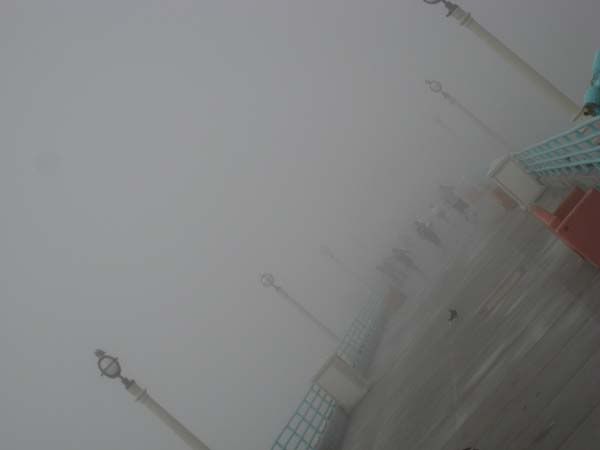 And here's a shot from a clear day earlier in the week for comparison…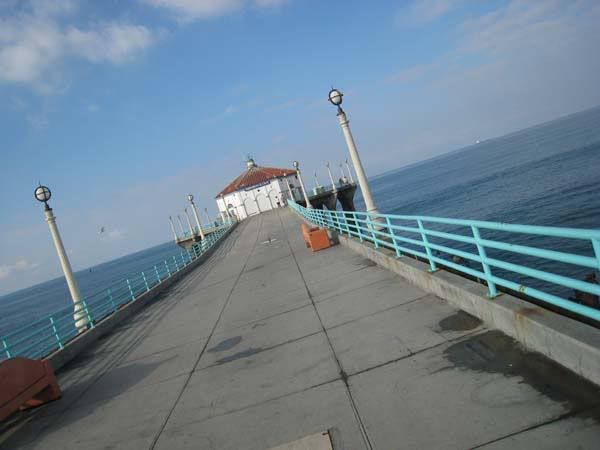 The City of Manhattan Beach is back there somewhere…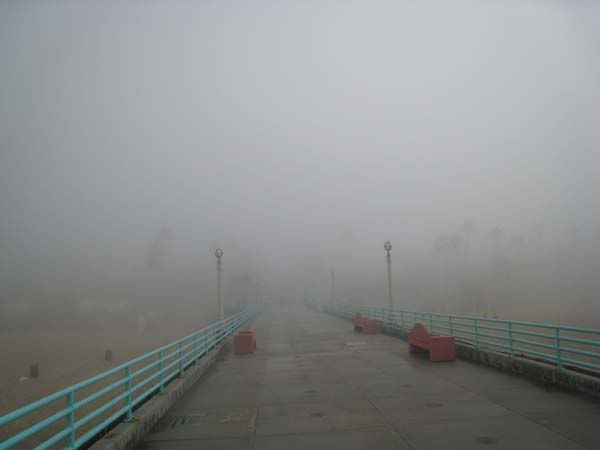 We all float down here…surfers waiting for the big one…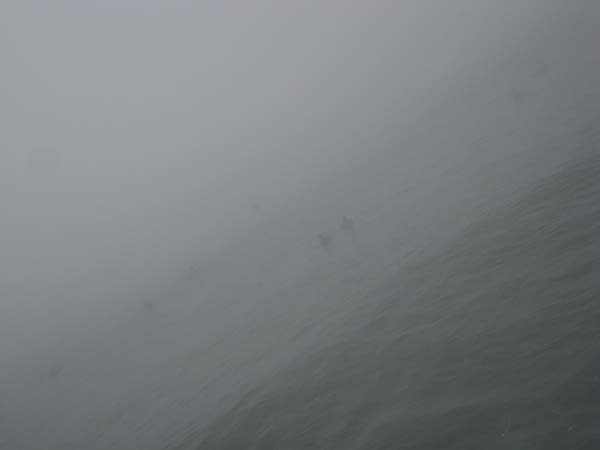 …and taking whatever they can get.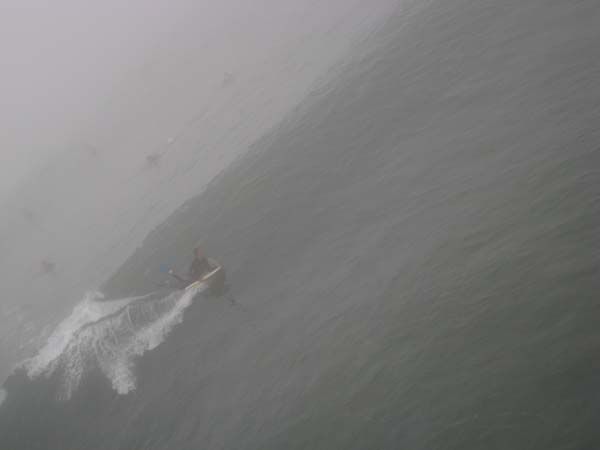 And me, soaked from riding through the clouds…