It's the ending of another very busy year, so why not start putting out the top ten lists of everything? To be honest, this might be the only list I make, because I didn't see that many movies, didn't hear that much new music, didn't get to read as much as I'd like, and instead was swamped by work on numerous projects (Like LARKSPUR UNDERGROUND, my serial audio horror drama available now on iTunes and Stitcher and wherever you listen to podcasts! – Yep, a cheap plug, but not as cheap as including myself on the list…)
As a motorcycle commuter in LA, I listen to a LOT of podcasts. Possibly too many.
I'm making this list as less of a "These are the greatest" and more of a "You should listen to these". NOTE: I'm just listing podcasts I listened to this year, not necessarily podcasts that started this year. And with that, let's get on with the show!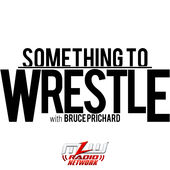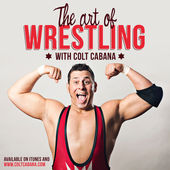 10. SOMETHING TO WRESTLE/THE ART OF WRESTLING – Okay so I'm already cheating. I love pro wrestling, although mostly of the vintage variety. Something to Wrestle with Bruce Prichard and Conrad Thompson gives the inside stories from Prichard's years with the WWF/E, and can be hilarious, insightful, and every once in a while kind of moving. Colt Cabana's The Art of Wrestling tends to focus more on today's stars, mostly those on the independent scene. You get  a peek into the lives of people who grind out a living by traveling the nation and putting on shows.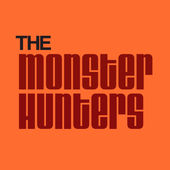 9. THE MONSTER HUNTERS. Oh my god. Oh my god, the day I discovered this podcast was the day I laughed like a man who laughs at humor. If you love British comedy, monsters, old 70s Hammer horror films or any combination of those, you MUST listen to this podcast. "Take a trip back to swinging London in the early 1970s and meet Roy Steel, ex – big game hunter, and Lorrimer Chesterfield, a brain in the shape of a man." It also has one of the best theme songs ever.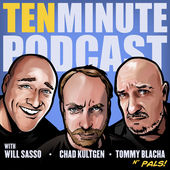 8. TEN MINUTE PODCAST – MADTV's Will Sasso originally created this podcast with fellow comedians Brian Callen and Chris D'Elia. When those two moved on, author Chad Kultgen and writer Tommy Blacha jumped aboard, taking the show into a more experimental direction. I normally would have put this into my honorable mentions section as I've been listening for years, but this fall Sasso announced the Diamonding had arrived, breaking the hearts of millions, or possibly thousands, as Ten Minute Podcast would be coming to an end.  The podcast will soon be going away (or rather GIVEN away! Should be interesting…). True Diamond Listeners will mourn with me as we say goodbye to Everybody's Dad, The Christian Kings, Saw Raskavanitch, The nWo, Encroachment, Mary Stuart Foley, PALS the puppet, Shitty Hulk Hogan Commercials, BKJ, Shawna, Pete Sechelowski's Wrestle Place, The Futility of Life… some amazing times.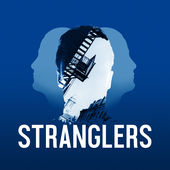 7. STRANGLERS – A detailed breakdown of the case of the Boston Strangler (or Stranglers). It's a fascinating study of the events surrounding the still-probably unsolved murders. The show details the victims and follows threads to try to get definitive answers on what really happened.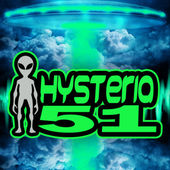 6. HYSTERIA 51 – Not just because I've been a guest on the show! Hosts John Goforth and Brent Hand and their drunken Conspiracy Bot have really upped their game with each new episode, improving on both production and general sound quality. Their Flat Earth Round Table brought a flurry of attention, and it's worth a (frustrating) listen as they try to use reason to battle back against the anti-globe crowd. They've looked at serial killers, monsters, aliens, and other conspiracy theories, keeping it light, fast, and fun.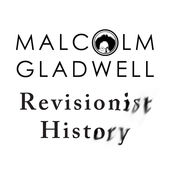 5. REVISIONIST HISTORY – Host Malcolm Gladwell investigates everything from sexism, racism, and political corruption to the injustice of the disappearance of McDonald's original French Fries. Particularly interesting are his shows about philanthropy and how the rich tend to give the most to those who need it least, and "The Foot Soldier of Birmingham", where he completely flips perceptions on a statue memorializing the civil rights movement and one of its most iconic images. You'll laugh, you'll get angry, but most of all you'll THINK.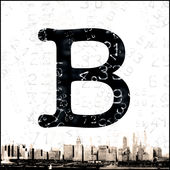 4. BRONZEVILLE – a spectacular audio drama born from a pilot that wasn't picked up for TV. WHY WASN'T THIS PICKED UP?! An All-Star cast including Lawrence Fishburne, Larenz Tate, Tika Sumpter, Omari Hardwick, Tracee Ellis Ross, Wood Harris, Lahmard Tate, Cory Hardict, Brittany Snow and Lance Reddick. it's as close to a Hollywood Blockbuster as a podcast can get. Chicago, the 1940s, racial tension, mafia corruption, and a love story boiling underneath an intense gang rivalry. I want more!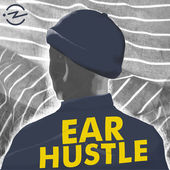 3. EAR HUSTLE – brought to you from inside of San Quentin, Ear Hustle details the daily lives and struggles of prisoners in one of America's most infamous facilities. Hosts Earlonne Woods (an inmate) & Nigel Poor (an artist from San Francisco) give you a look at the simple things we take for granted – choosing roommates, getting food, staying creative, making friends, and doing what it takes to get through the day.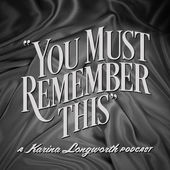 2. YOU MUST REMEMBER THIS – Host Karina Longworth delves into the many, many rumors, stories, and fascinating lives and events of Hollywood's first century. The most riveting mini-series might be Charlie Manson's Hollywood, but there are also other great ones, including contrasting the lives of Bela Lugosi & Boris Karloff, Dead Blondes, and Hollywood during WWII.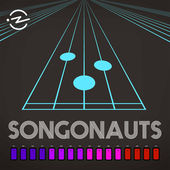 1. THE SONGONAUTS – It's a Pixar movie for your ears! Jonathan Mitchell and Johnathan Mann took one part Saturday morning cartoon and one part musical magic to create eight amazing episodes. If you remember the series Kidd Video (nobody does!), it's about a group of indie musicians who get blasted into an alternate dimension called the Songoverse, where everything is made of music. There's a lot of fun little in-jokes buried in the script for musicians. The soundscape they create is rich and full, and this might be one of the few podcasts you could jam on in the car while taking the kids to school and keep everybody happy.
Honorable Mentions: You should still hear these!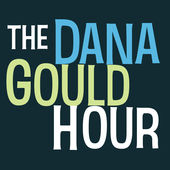 THE DANA GOULD HOUR -I've been listening to this show since day one. Always funny, always a fascinating middle piece. Find the show where they talk about Hollywood Death Scenes and bowels releasing and thank me later.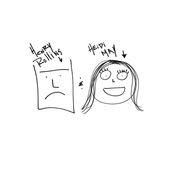 HENRY & HEIDI – Henry Rollins and long-suffering manager Heidi May recount the odd journeys and many people that Henry's met along his path through life.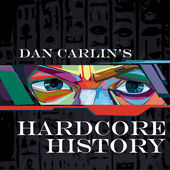 HARDCORE HISTORY – Dan Carlin goes on deep (and I mean DEEEEP) dives into history. Most topics are 5 episodes long, and most of those episodes clock in at 3-4 hours apiece! If you're on a road trip, download this show!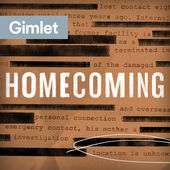 HOMECOMING – An interesting audio drama about a government experiment gone wrong. Some Hollywood heavy hitters in there too!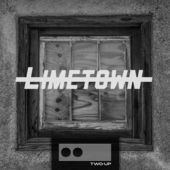 LIMETOWN – I always tell people to start here when they want audio dramas. They've finally announced season 2! If you like the X-Files, or Lost, or anything examining strange conspiracies, check this out.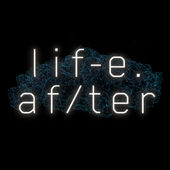 THE MESSAGE & LIFE/AFTER – The Message is a classic audio drama about alien life finding us on earth and all of its implications. Life/After: what is artificial intelligence? Can the soul survive beyond death in the cloud? This drama examines a man's life unraveling as his dead wife comes back to haunt him online.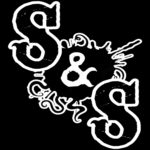 SHADES AND SHADOWS – LA's (or the world's!) only reading series dedicated to Sci-Fi, Fantasy, and Horror! Great guests and readers, and well worth a listen.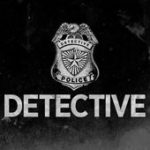 DETECTIVE (season 1) – Lt. Joe Kenda's voice is reason enough to listen, but the stories he's accumulated from his years on the force will keep you riveted.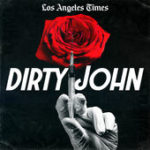 DIRTY JOHN – the LA Times examined a bizarre crime I'd somehow never heard about. The initial episodes will leave you frustrated at people and their bad choices. The finale will blow your god-damned mind.