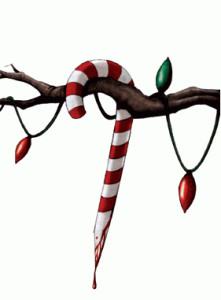 In accordance with Bram Stoker Award regulations, I'd like to offer active members the opportunity to download a copy of CHOKING HAZARD (from the collection Winter Horror Days), eligible in the short fiction category.
The best way to get people believing in Santa again is to frame him for the most horrific terrorist act in world history. The Elves have had enough, and it's time for rebellion.
PDF is available through the link below. If you'd prefer MOBI or ePUB, please message me and I'll be happy to email a copy to you.